Welcome, You are @ Downloads > Scenarios > City Circle Scenarios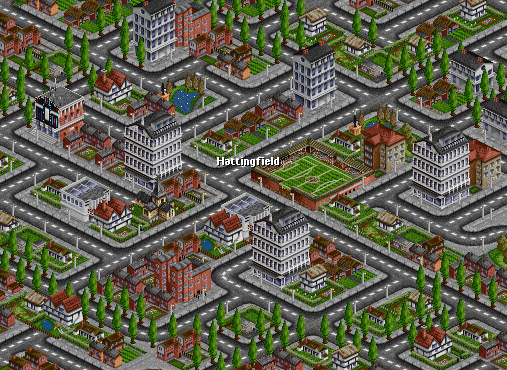 A screenshot of the largest city in CityCircle, Hattingfield (6,500+).
Welcome to this site which dedicates to one Transport Tycoon Deluxe Scenario, City Circle. It is a home made one, in case you think it is poor... There are several links to this site:
Intro: Introduction to this scenario, how I made it & why I made it.
Roads: I love roads building, here I will reveal the secrets of the roads of the scenarios.
Facts: Figures about the Population, Roads & Sizes of different cities.
Downloads: Most important!! Need not explaining, I think!
Links: Quite useless here, just link back to Transport Tycoon Deluxe Extreme.
---
Last updated 30th December 2001